Click on any thumbnail below to see a larger version of the picture
"Impressionist Isle Two"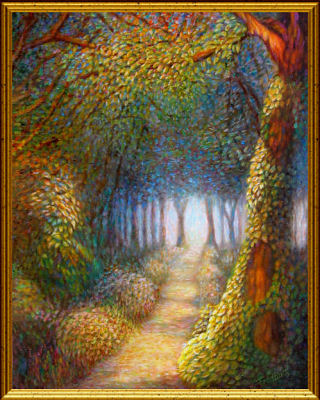 In Impressionist Isle One, I wanted to capture the feeling of that wonderful place (Chatou) just outside of Paris, France.
Since then, Judith and I attended the Monet exhibit in San Francisco (Monet in Normandy) and I was inspired by Monet's use of color. They are not the colors that I would normally use for my paintings, so I decided to try them for my second Impressionist Isle painting.
Some of my 'old' colors (red-oranges and purple-blues) crept in but I managed to incorporate the turqouises, yellow-greens, reds and purples of the impressionist painters.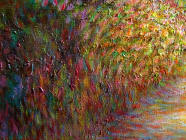 Above is a detail from the lower left corner of the painting.