Click on any thumbnail below to see a larger version of the picture
"Homage to Monet"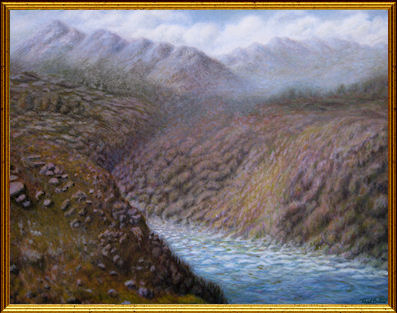 After completing Impressionist Isle One and two, I decided to take sketches of the California Sierras and try to get even closer to Monet's style and colors.
At the Monet exhibit in San Francisco (Monet in Normandy) , I was particularly inspired by his "Valley of the Cruese" , and tried to capture some of its essence in this painting.
I enjoyed piling color on top of color, layer after layer of turquoises, yellow-greens, reds and purples.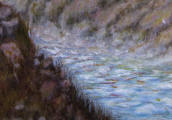 Above is a detail from the lower portion of the painting.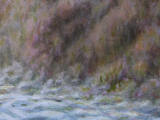 Above and below are details showing the layers of color.