Click on any thumbnail below to see a larger version of the picture
"Girl in Open Blouse"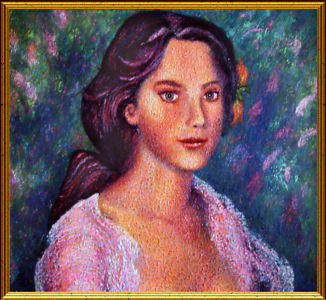 This painting was totally inspired by Renoir's paintings of women with open blouses.
I wanted to do an updated version with a contemporary model.
This close-up best shows the layers of paint - applied with a palette knife.