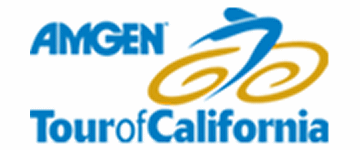 In February of 2006 we watched the Amgen Tour of California
Click on any picture below to see a larger version
February 19, 2006 was the prologue time trial up to Coit tower above.
Below are pictures of the Discovery team preparation area and George Hincapie.
We also checked out the other teams.
Above, the racers warm up for the prologue.
The first rider heads out. Also above - the 1K to go banner
Below, the riders start up Stockton , the first part of the uphill course.
Below, racers head up Lombard Street
Above, the views of San Francisco behind us and Coit Tower in front of us
An angel watches over the racers below.
Above, the final racers on Telegraph Hill
Below, George Hincapie races around the final turn toward the finish line.
Below, Levi Leipheimer blazes past us on the way to eventual victory.
Below, the finish line atop Telegraph Hill
Tuesday February 21, 2006 - The racers take on Sierra Road
The fans lined the hill to watch the racers on the Category 1 climb
Levi Leipheimer and other GC contenders split the peloton into fragments
Riders were strung out all over the hill.
Part of the main peloton picking up speed on the flats.